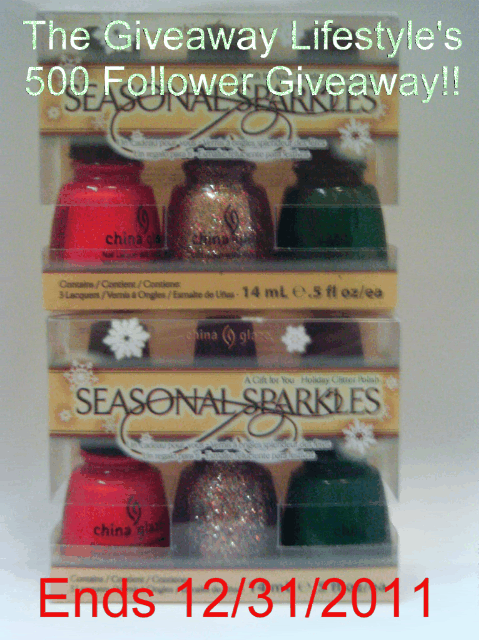 Prize:
This time, two winners will each get a set of China Glaze Seasonal Sparkles.
The colors included are Poinsettia (red creme), Twinkle Lights (gold, red & green glitter), and Holly-Day (green creme).
This giveaway is open internationally and will close on 12/31/2011 @ 11:59 PM EST.
If u wanna win this prize, u should enter
here
Kisses and Good Luck!
:)